2011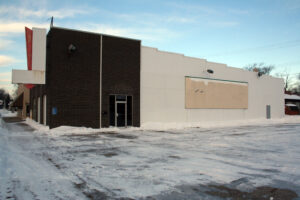 2018
2020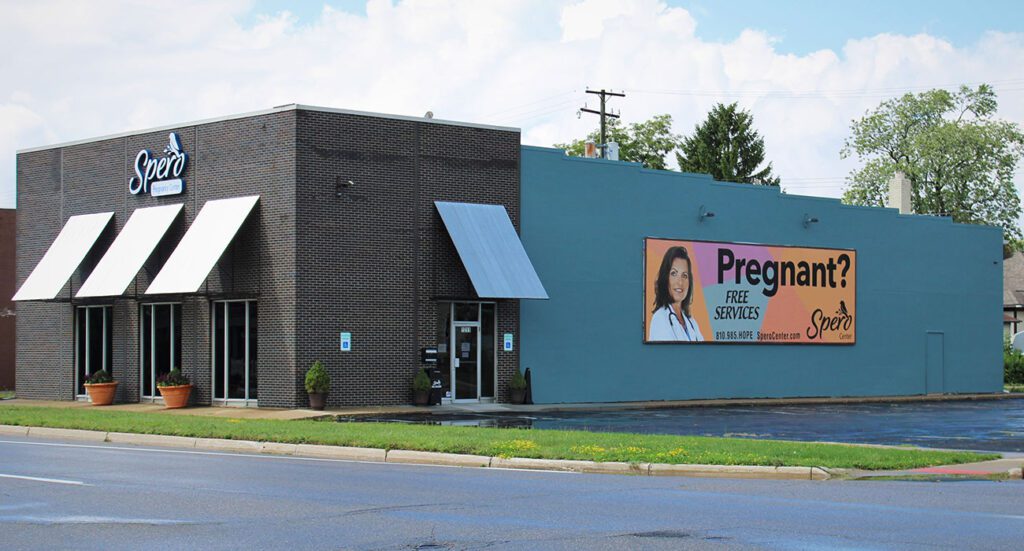 In November 1986, concerned Christians answered God's call by establishing Blue Water Pregnancy Care Center. By then, many young men and women had been convinced that abortion was the best solution to their crisis pregnancies. For over three decades, volunteers have been speaking God's truth into the lives of confused young people and the results have been amazing!
In March 2019, after years of discussion, BWPCC became Spero Center. Spero (pronounced sparrow) means HOPE in Latin. We offer HOPE to our young moms and dads, and our phone number spells HOPE.  This image of a bird inspires overcoming obstacles, freedom, and hope.  Spero is more inclusive of men and families and our services go beyond pregnancy help. We want to better fulfill our mission. It makes the clinic distinct and we won't be confused with other organizations! We are keeping everything else the same—mission, website, phone numbers, etc.
We continue to specialize in pregnancy diagnosis and options with compassion and practical help. We uphold the highest standards in accordance with national affiliations. We help nearly 800 men and women every year until their baby is 24 months old.
We've made many improvements over the years. We've implemented on-line scheduling, and there's 24 hour hotline access! Our office is professional and private, yet warm. We have liberal open hours, and we're open during the holidays (only closed 11 weekdays in the year).
Abortion-threatened babies have been given life, parents haunted by past mistakes have received forgiveness and restoration, and uncertain parents have been shown effective parenting skills. God continues to increase His good work at Spero today! Dedicated Christians serve clients daily with truth and hope for their lives. As of January 2020, we've served over 12,080 clients!
Thanks to God's blessings and friends of the center, we converted to a medical clinic in April 2005 to better serve sexually active couples that face unplanned pregnancies – over 950 in Saint Clair County (SCC annually with an average of 300 abortions reported by SCC residents annually. (That's the equivalent of PH High School graduation class every year).
Focus on The Family provided needed expertise, excellence, and an ultrasound system. The Community Foundation of SCC's Youth Advisory Council, along with other friends, funded the hiring and certifications of nurses.
Spero is part of a national network of 2700 pregnancy help centers, with high standards of care, who serve 1.9 million clients annually - not motivated by profit - whose educational material is reviewed by national experts for accuracy.   CareNet, Heartbeat International, NIFLA (National Institute of Family Life Advocates), and Life Matters Worldwide all work to equip pregnancy centers with manuals, programs, leadership training, advice and prayer.
1973 – Roe V. Wade & Doe V. Bolton made abortion legal across the US at anytime, for any reason.
Now, over 60 million babies have been denied life.
From 1992 through the present, an average of 300 abortions occur annually, in St. Clair County.
St. Clair County - #13/83 in highest abortion rates. There are no abortion clinics within St. Clair County.
1986 – Center established
1987 – First location: 1018 Union Street (since demolished)
1990 – Old Tunnel Lumber Company building, 2325 10th Street
1994 – John E. Miller building, 1101 Military Street
2004 – 730 Griswold St. (became medical clinic)
2012 – 1211 Griswold St.
We are a non-political, non-profit, tax exempt (501c3), religious organization staffed mostly by volunteers and we rely completely on donations for financial and material support. Spero receives NO government funding. All gifts are tax deductible to the extent allowed by law.
Spero is a Christian-based organization and all board, staff and volunteers must be followers of Jesus. Clients are served regardless of their faith.
HOPE by Another Name… Why the Name Change?
In March 2019, Blue Water Pregnancy Care Center became Spero Center. Pronounced "sparrow", Spero means HOPE in Latin. We are keeping everything else the same – mission, website, phone numbers, etc.
For decades, we have offered HOPE to young moms and dads, and our phone number spells HOPE (985-HOPE).
This image of a bird inspires rising above circumstances, freedom, and HOPE. Our Lord provides even for the birds and are we not more valuable than they? (Matt 6:26, Luke 12:24)
We wanted to be more inclusive of men and families and we offer so much more than pregnancy care. We also want to help the many women that are still without hope. In 2017, while we helped nearly 800 women and men with over 2300 annual visits, 247 women in St. Clair County alone chose abortion. So, that means we only reached 21% of women seeking an abortion.
We've made many improvements over the years. Our office is professional and private, yet warm. We've implemented on-line scheduling, clients can text us 24/7, there is 24 hour hotline access and we use short, appealing, educational video clips on large screened TVs! We have liberal open hours and we're open during the holidays (only closed 11 weekdays in the year).
Clients want our attitudes to be non-judgmental, unbiased, and compassionate, with immediate and considerate customer service, which we offer. We uphold the highest standards in accordance with national affiliations.
After much consideration, the board approved this exciting change to increase our ministry with those seeking an abortion. We ask for your blessing and assistance in reaching out to the community for a smooth transition.
Number of clients served
1987 – 36
1997 – 59
2002 – 86
2003 – 150 (Includes 23 men)
2005 – 275 (includes 22 men)
2006 – 458 (includes 9 men)
2017 – 722 (167 men, 401 babies, 2380 visits)
Why medical?
More reasons for sexually active couples to seek our help
950 unplanned pregnancies in SCC annually
300 abortions of SCC residents annually
Medical staff to answer questions
Ultrasound confirms viable pregnancy – heartbeat, gestational age, intrauterine placement
Ultrasounds prove the baby is a living human person
79% to 95% success rate
Spero Services:
Women deserve love and support during pregnancy. We offer practical, emotional and spiritual support to those facing unplanned pregnancy and sexual decisions, post abortion trauma, and unexpected parenting obligations. We provide encouragement, love and truth that promote better decisions, increase their confidence, and restructure dysfunctional parenting patterns. Often they have hope for the first time.
All our services are strictly confidential and FREE of charge.
Short Facts:
Medical clinics operate under the medical license of a physician; ours is Dr. Aaron Clark.
60% of women who have abortions already have 1 child.
51% of women seeking an abortion were using birth control.
36% of women having an abortion attend church at least monthly.
Abortion is legal thru all nine months for any reason. It's the #1 medical procedure in the U.S.
On average St. Clair County residents have six abortions per week & Spero helps 50 clients per week.
Average Client
Our average client is 16-24 years old, a very vulnerable age. They make decisions based on their chance of success. If they have no hope, support or resources, they're more likely to choose what appears to be the easy way out – abortion. When they come to our center for a free pregnancy test, our volunteer advocates & nurses share the love of Christ with them in an honest & caring way. Often when women realize there is hope & help, they're encouraged to choose life for their baby & learn ways to be better parents.
Adoption Highlights - It's VASTLY different than in the past
Talking with an adoption agency does NOT obligate the birth mom to choose adoption
Adoptive parents are very carefully screened in all areas of their life
The birth mom has all the control! She chooses: adoption agency, to meet adoptive parents, level of contact desired (visits or letters, etc.).
She may choose what kind of parents she wants for her baby.
Birth moms benefit from adoption; they are more likely to …
finish school, marry, have greater financial stability later in life, better employment.
Birth moms report a high level of satisfaction with their decision for adoption within three years.
Birth moms do experience sorrow and it takes a courageous, mature woman to consider her baby's needs above her own desires.
Church Liaison – All Volunteers are asked to serve at their own church.
Seek opportunities for Spero to minister to the specific needs of your church.
Communicate with your church & pastor about special events/projects/needs of Spero.

Introduce your church's missions team to Spero, offering them a tour.
Inform your church about Spero events and opportunities for material support/baby showers.

Seek and encourage members of your congregation to volunteer at Spero.

Personally ask and encourage individuals.
Arrange for bulletin inserts, announcements in church and the community.
Government Funding: NONE